Do you think it is still too early to book your Crete holidays 2017? The early bird catches the worm! The sooner you get organised, the best options you will advantage of.
Here's how to book your Crete Holidays 2017:
Travel to Crete Greece
Ryanair airlines seems to be, so far, the ideal choice for business and leisure trips to Chania. It offers low cost flights, responding in high standards of safety and customers' service.  The flight schedule to Crete for 2017 was announced some days ago and, of course, even more flights will be scheduled within the next few months. Meanwhile, customers may still expect more upgrades from the "Always Getting Better" program of Ryanair : new services, digital innovations, new interior aircraft and even lower fares.
Check out the 27 flight routes that are already available for Chania, Crete until October 2017!
FROM

TO

Belgium

Brussels (Charleroi)

Chania Airport

France

Marseille MP2

Chania Airport

Germany

Bremen, Memmingen, Dusseldorf (Weeze), Frankfurt (Hahn)

Chania Airport

UK

East Midlands, Leeds Bradford, London (Stansted), Manchester T3, Birmingham T2, Bristol

Chania Airport

Ireland

Dublin T1

Chania Airport

Italy

Venice Treviso, Milan (Bergamo), Bologna, Pisa, Rome (Fiumicino)

Chania Airport

Cyprus

Pafos

Chania Airport

Lithuania

Vilnius

Chania Airport

Norway

Oslo (Rygge)

Chania Airport

Holland

Eindhoven

Chania Airport

Poland

Warsaw (Modlin), Wroclaw, Katowice, Krakow

Chania Airport

Sweden

Stockholm (Skavsta)

Chania Airport
Things to do in Crete
Browse Cretico Blog even before you visit Crete
You have already booked your flights and it's time to organize your Crete holidays 2017, discover places to visit and choose a location to book your stay. This is not very easy as Crete offers numerable options. Cretico blog is created and constantly updated by a team of travel experts living in Crete. We constantly collect experiences which we transfer to you through our posts. Browse the categories of the blog and get an intense taste of Crete even before you visit it!
The Island
In our category "The Island" you will find general information (popular sights, villages, archaeological sites and beaches) about the four Prefectures of Crete: Chania, Rethymno, Heraklion, Lasithi. Visit the Old Venetian Town and Kournas lake in Chania, the Renaissance Old Town and the traditional mountain villages in Rethymno, Knossos palace and Hersonissos in Heraklion, Spinalonga, Elounda and Agios Nikolaos in Lasithi. Of course, we should not forget the stunning beaches, the breathtaking gorges, and the spectacular caves, located in each Prefecture.
Holidays In Crete
In our category "Holidays in Crete" you will find everything you need to know about the best beaches in Crete, best places to visit, best dishes to try, best holiday homes to stay, and, generally, everything that we consider interesting about the island of Crete.
Explore Crete
The "Explore Crete" category mentions really useful information about the activities you may take part on your Crete holidays 2017, one day trips (road/boat trips, hiking/biking routes) you may do in seaside and mountainous areas and important elements of the unique Cretan culture. Making short day trips in Crete is the best way to discover the beauties of the island and take part in numerous activities with your family or friends. Depending on which activities you are keen on, you may choose the trip ideas that suit you the most.
Read our guide with the Top 10 Things To Do On Crete Holidays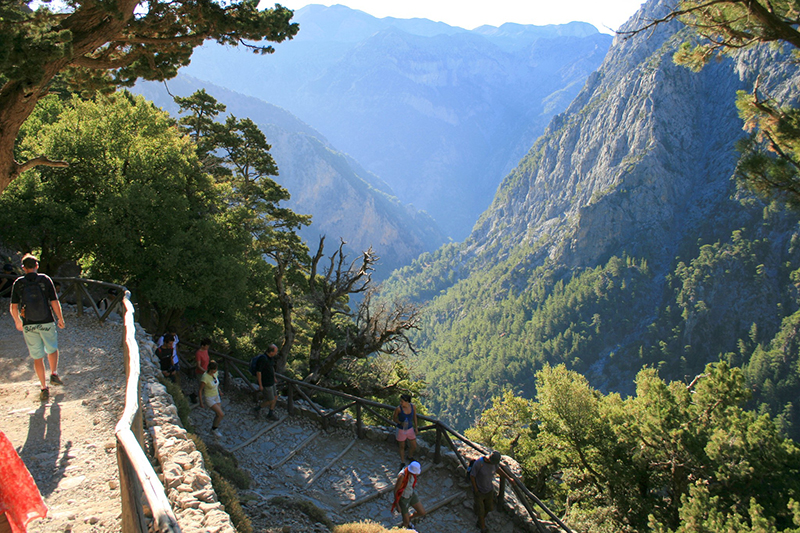 Cretan culture is the soul of Crete, which is revealed to you through several cultural events, taking place all over the island, especially during the summer. you can be informed about the festivals held throughout Crete, cultural exhibitions, the unique products of Crete, the traditional art that you can meet in any Cretan village, the music and dance which mainly characterize the entertainment in Crete.
Where to stay in Crete?
Choose a location for your Crete holidays 2017
As for the location you are going to choose, Crete is an island for all ages, budgets, for all tastes and preferences.
If you would like to stay in a cosmopolitan resort where you will be offered unique comfort and services, then choose a luxury holiday home in Elounda. If you like the hustle and the bustle of the city but at the same time you need romance and walks in picturesque streets of a bygone era, accommodation in Chania and Rethymno would be a perfect option. If you want nightlife, cheap drinks and loud music, then the dozens of bars in Chersonissos waiting to keep you awake every night of your vacation.


As for you who prefer quietness and relaxing holidays by the sea, in Crete you will find many sea side villages with excellent beaches and food, like Paleochora, Sougia, Bali, Sissi, Frangokastello, Plakias, Loutro, Agia Galini, Agios Pavlos, Mirtos, Lentas, Makrigialos, Zakros. In those places you can spend your holidays without stress and bustle, enjoying endless dips in the blue sea and romantic walks on the beach in the moonlight.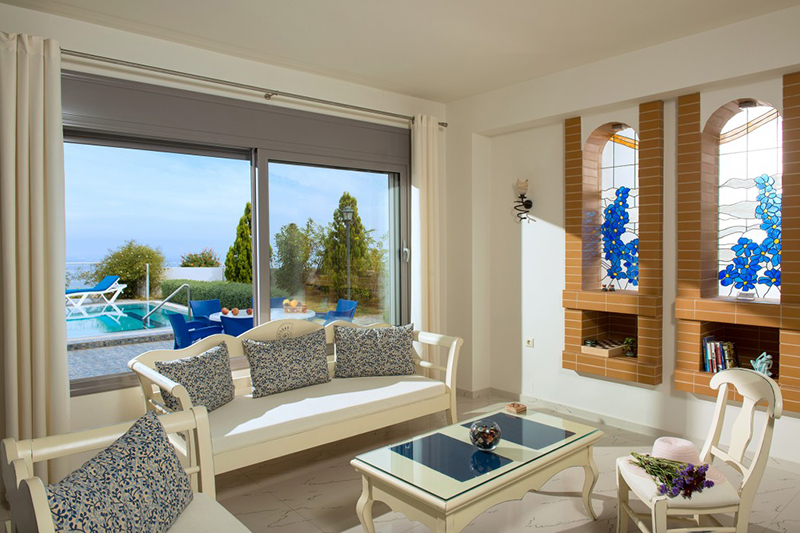 Book your Crete holidays 2017 via Cretico
Cretico is a villa marketplace in Crete, built by a team of local travel experts who have an intimate knowledge of the areas of the island. We offer over 470 Cretico holiday villas throughout Crete and the ability to book your villa directly from owners.
1) At first, you should create your account on Cretico, by clicking on "Sign up" on Cretico's page. You have the ability to register with your e-mail or connect via social media.
2) In order to book your holiday villa in a specific location, you should visit Cretico's search page. In the location field choose your preferred location, and on the dates fields your preferred dates, guests, price or any other filters you require.
Planning your next holidays? Enjoy the amazing Island of Crete with a Holiday Crete Villa.
3) Explore the map and click on some villas that catch your attention.
4) Browse the photos of the villa, read details about its interior/exterior and the amenities that it offers and learn everything you need to know about distances and the area it is located. Our top rated villas have excellent reviews which you may also read on the listing's page. You can check the villa's rates and availability on the calendar that opens automatically if you click on the dates' fields.
5) Contact directly the owner to clarify anything you need to know or ask for a special offer, by clicking on the "Contact Owner" button. The owner will pre-approve or decline your inquiry or send you a special offer. In order to confirm your booking, you accept the pre-approval or the special offer and pay 30% deposit via credit card or PayPal on Cretico.
Alternatively, you may send an instant booking request to the owner. Click on the "Book Now" button, fill in your credit card or PayPal details and a booking request will be sent to your host. The host has 24 hours either to accept or decline your booking request. If he/she accepts it, your reservation is confirmed.
Read more details at our "How It Works" page.
So, don't waste time! Get organized and book your Crete holidays 2017 via Cretico in three easy steps!
More articles about Crete