Kalathas Beach in Crete is one of the western beaches of the Akrotiri Peninsula in Chania, Crete. It is located 10 km from the town of Chania, among the hills of the west coast of Akrotiri. It is a beautiful location with great views of Rodopou peninsula. If you visit Chania with your family, this is one of the beaches of Akrotiri that you have the option to visit.
Looking for accommodation in Chania? Check out these modern holiday villas in Chania!
The sea in Kalathas beach in Crete is very shallow and the beach with its golden sand beach is organized with sun beds and umbrellas. There are also two canteens in case you want some a cold beer or a refreshing cold coffee. The beach is big enough and most likely it will not be crowded. However, if you see many people on the left and right of the beach, there are also two smaller beaches. They are places where you will find the privacy you might looking for.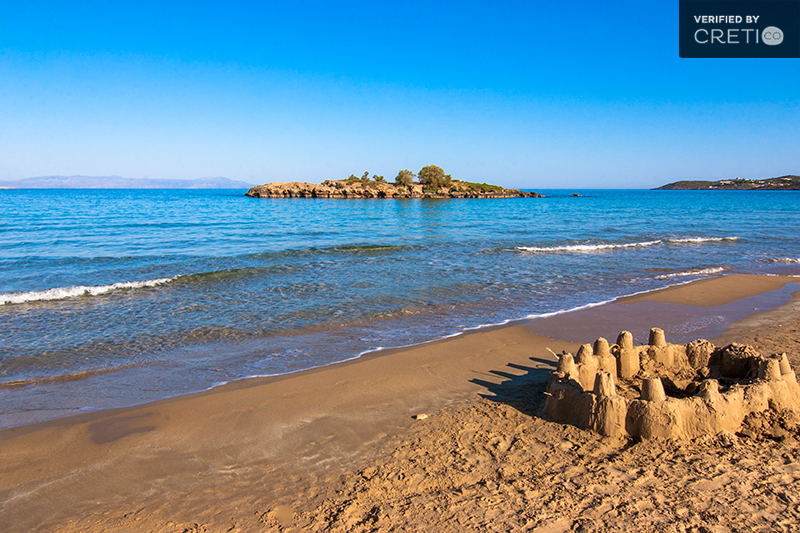 Keep in mind that the beach of Kalathas is affected by the winds. Maybe you see waves when you visit it. If this is not a problem for you, you will be given the chance to play with the waves in a safe sea. It is very shallow to the opposite island and the waves cannot gain height.
Access to Kalathas Beach In Crete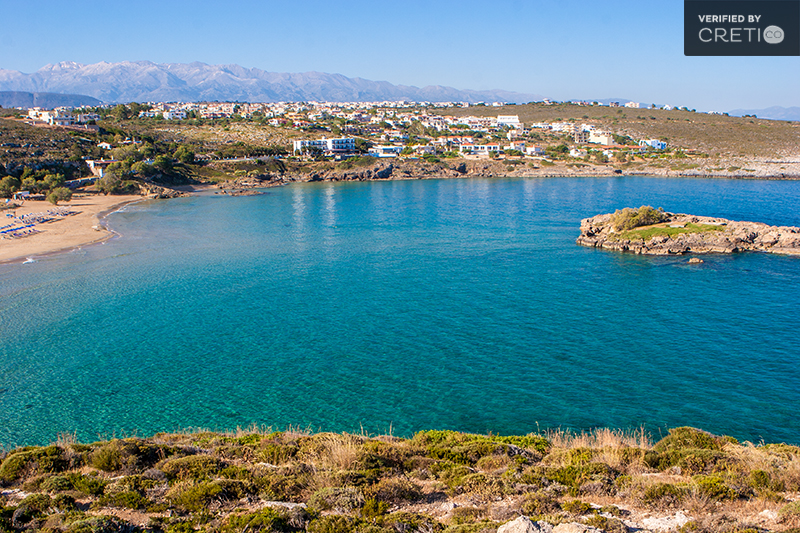 The beach is very well connected with the city of Chania on regular bus route bus. The beach can also reach someone by taxi and by private or rented cars or motorbikes. The road that connects Chania with the northernmost village of Akrotiri, Stavros, will bring you to the beach of Kalathas.
Accommodation in Kalathas Beach In Crete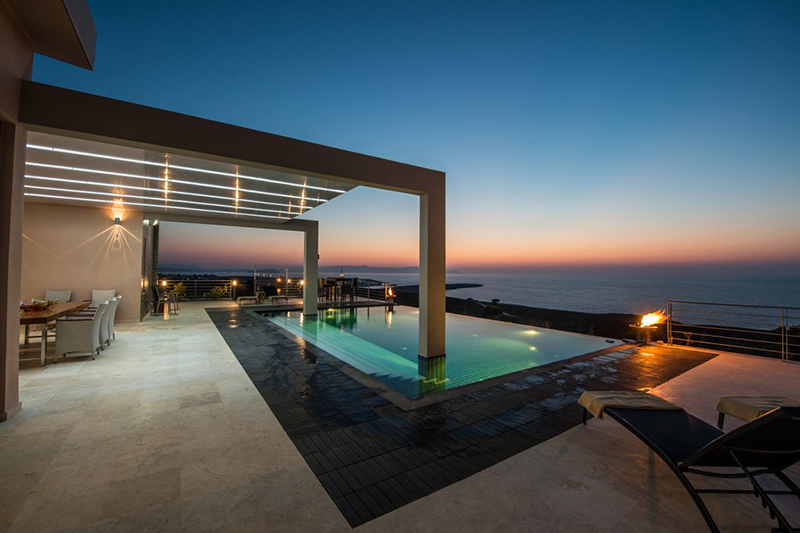 If you are looking for accommodation in Kalathas Beach in Crete, you will have the chance to enjoy an unforgettable stay in a luxury villa in Kalathas. Most villas are newly built and are situated on the edge of Kalathas village. Some of them have a direct access to the beach and, of course, they offer a magic view to the green-blue waters of Kalathas beach Crete!