Loutraki beach in Crete is located in a quiet and sheltered cove on the northeast edge of Souda Bay with calm and crystal clear waters. It is located right next to Marathi and the beaches are separated by a hill. So you will be able to enjoy views to the islet of Marathi, but also you will have the opportunity for swimming and relaxing.
Previously, it was a pebbled beach at the end of a rocky and steep slope. Now the place has been developed, and offers a number of facilities: a hotel complex including sea view holiday villas and beach bar. It is one of the most popular places for swimming in Chania, preferred not only by a great range of ages. As it is safe and protected from the wind, Loutraki beach in Crete is eminently a family beach, but on weekends you will see couples and friends to enjoy the crystal waters.
Looking for accommodation in Chania? Check out these modern holiday villas in Chania!
How to reach Loutraki Beach In Crete
There is no bus to the beach, but the distance from Chania town is very short. This makes the beach very popular with the locals. Next to the beach there is a large parking area with huge eucalyptus trees, which offer generously their shadow on hot summer days.
Accommodation in Loutraki Beach In Crete
If you are searching for accommodation near Loutraki Beach in Crete, we have the most perfect option for you: the holiday villas hanging over the bay of Loutraki. They have a large private swimming pool which promises relaxation under the hot sun. The villas offer view to Loutraki bay and you can reach the sea, which is only 30 meters away to enjoy private swimming. The crystal sea of Loutraki Beach in Crete, where the villas are situated promise you relaxation and resting vacations.
The villas are surrounded by gardens with many different types of plants and trees so that your family and friends can enjoy unique reposeful moments. Villas in Loutraki are generally luxurious and offer fantastic views of the blue waters of Akrotiri.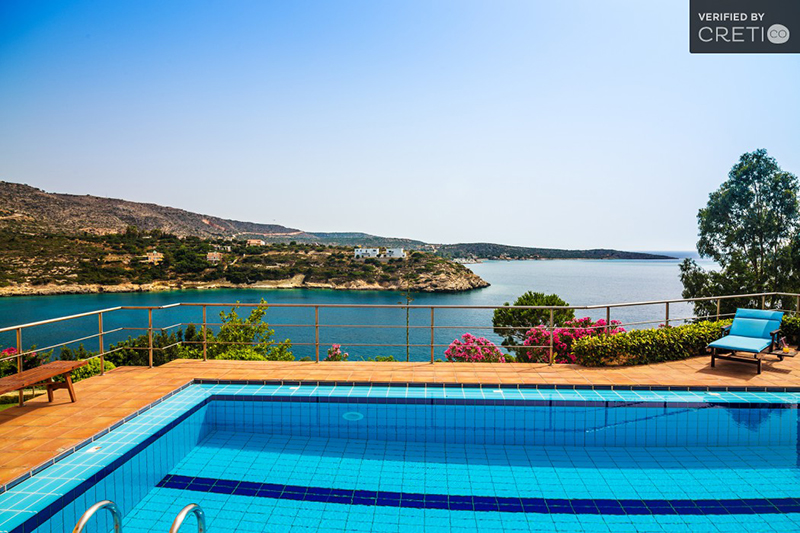 More articles about Crete