Crete hiking is, undoubtedly, one of the top experiences you can experience during your holidays! South Crete, especially, offers the...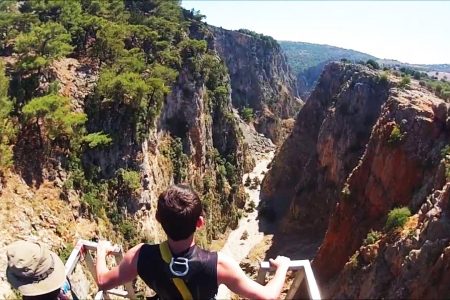 How about experience the ultimate Crete holiday adventure? Starting from the tourist port of Sfakia village, Chania, you could not even...
The greatness of the Cretan nature, from the mountainous to the coastal areas of the island, is revealed through the continuous changes...
If you are a fun of hiking in Crete during your holidays on the island, probably you have already discovered the best places offered for...
Visiting caves could be one of the most exciting activities in Crete during your holidays in the island, as there is a great variety of...
Crete Gorges are the magnificent monuments of nature and will give you a flavor of the beauty of this wonderful Greek Island. If you are...
Samaria Gorge is one of many beautiful gorges in Crete and one of the places you should visit on your Crete holidays. The gorge has a...
Sfakia village in Crete is located on the south coast of Chania, 75 km from Chania city. This small village, is known as "Chora...
Crete is a paradise for nature lovers, the "hunters" of adventure and generally all those who want to enrich their holiday...